Introduction to the 6KU aluminum fixed gear
The 6KU aluminum fixed gear is better known as the "6ku aluminum fixed gear single-speed fixie urban track bike".
It is one of the only few bikes that can be used as Fixies, Track Bikes, City Bikes, Urban Bikes, or Commuters.
The bike is solid and affordable. It comes in different heights so that any person can get it's own bike depending on how tall they are (more about that below).
It is a nice urban track or road bike with a single-speed feature. Nothing too fancy, yet it is very trendy.
Basically, when you cycle with this bike, you won't go unnoticed. You'll definitely stand out of the crowd. Just look at the picture below to convince yourselves.
6061 double-butted alloy smooth welding

32H F/R flip-flop hub for optional fixed or freewheel riding

1 1/8 inch alloy fork. 700 x 25C Kenda Tires and Novatec Flip-Flop hub

30mm deep V double-wall alloy wheels with a flip-flop hub

Easy removable front/rear brakes

10 different colors
6ku aluminum fixed gear review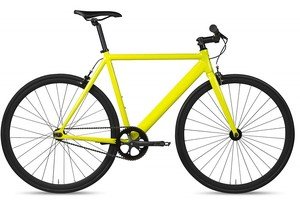 The 6ku aluminum fixed-gear single-speed fixie urban track bike is manufactured in California, USA. So you should not worry about parts and future upgrades as the company that manufactures these bikes have a long track record and thousands of sales.
It is what you may need if you want a comfortable, affordable and performs an everyday ride with excellent quality control. I am sure you'll be pleased with this Fixie.
The 6KU track fixed gear bike comes with a mixture of material and parts so that you can easily construct your bike at home. And do not worry, it is such a basic bike that it'll not take you long to put the bike together.
But what I like the most is that the bike has received some nice and great reviews from cyclists around the country.
And many have defined the 6KU fixed gear as a great and worthwhile bike to use for exercise. But more to this, the reviewers have said that they have fun when getting to work.
The 6KU fixed gear bike amazing design
If you are looking for one of the nicest bikes available out there, then you need to have a closer look at the 6KU Fixie Urban Track Bike.
Basically, this bike has everything you may want or need to commute on a daily basis.
First, you can easily choose the color of your bike.
You have a palet of five different shades Black, White/Black, Celeste/Black, Blue/Black, and Burgundy Black without forgetting the flashy yellow one.
I have to say that the colors are very vibrant and people notice the bike before even noticing you when you go by. The bicycles are manufactured with incomparable quality control.
The last time I checked, they had one of the lowest manufacturing defect rates, but like anything else we buy, we need to check the bike when it arrives. By the way, they are in the USA, so you can contact them without any difficulty when you need spare parts.
Now, a feature that I rarely find in the biking world is a bike where you have a choice of height and size. Here is a quick diagram that shows you the different heights: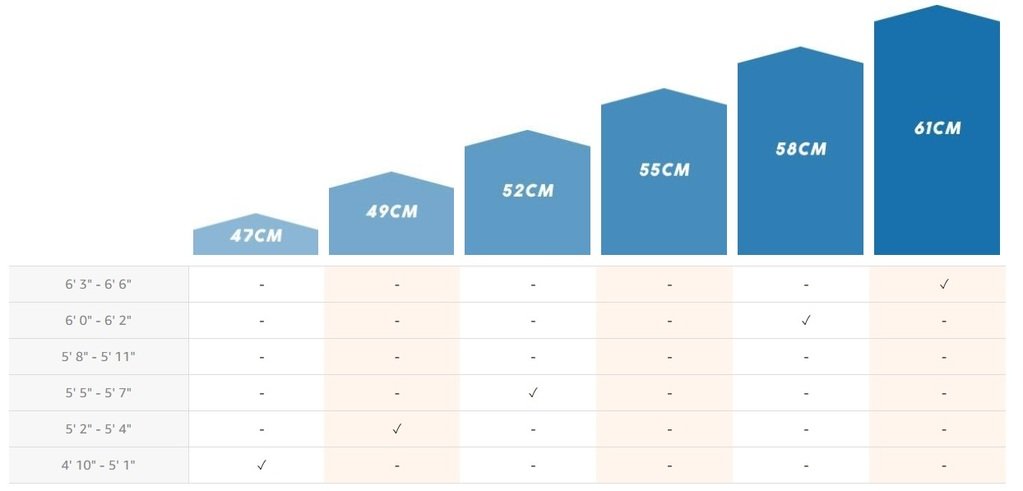 The bike has Riser Bars and the frame is constructed in 6061-aluminum alloy. This makes the bike lightweight and perfect for commuting.
All of the 6KU fixies I came across have nice and smooth welds, which are not really noticeable when you see the bright colors of the bikes.
Looking a bit more technical, the 6KU Urban Bike has a built-in headset. It has 1 and 1/8″ forks and you'll find that the bottom bracket is sealed and measure 68mm x 103mm.
The chain is made of 3-D forged alloys. It measures 48mm x 170mm, which is pretty standard nowadays.
The 6KU urban track fixed gear bike comes out top when it comes to riding as it has a steep head tube angle. This feature is unique because you can quickly lean to the right and the bike does respond quickly.
The set of pedals is decent, though I sometimes wish they would be made of stronger materials. I am a heavy-duty cycler, so I kinda break a lot of parts in bikes.
But if you are not a heavy-duty biker, then you should be alright with these pedals. Note that you can mount or dismount them with ease. No real need for special tools.
The saddle is quite comfortable. I especially like that it is designed with synthetic leather protecting animals from being slaughtered for their leather.
The bike comes with a 48/16 gear ratio. The 6KU track fixed gear has 28c tires. I like these tires quite a lot. When I ride the bike, I found that they offer an amazing grip, and this is true for different surfaces.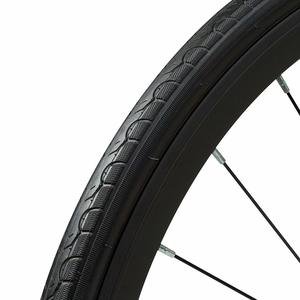 Choose to ride from Fixed to Single Gear
When you get the bike, and when you finally assemble it, look at the back wheel.
You'll see that you'll have a flip-flop hub. This hub will give you two cycling options. The first one is to cycle freewheel with the single gear cog.
The second option is to ride the fixed gear with the fixed cog.
If you are like me, you'll sometimes want to coast around and at other times you'll like to ride in fixed gear.
I think this gear option is what makes the 6KU fixies one of those special bikes.
I think the manufacturer has done really well when they designed the bike. They have equipped it with what I believe is the most important feature, that is the brakes.
When the time comes to stop, you cannot take a chance. So the manufacturer equipped the 6KU Fixie Bike with front/rear alloy brakes.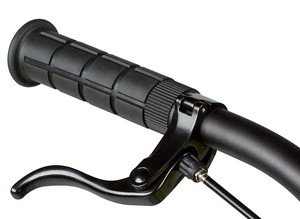 Special Features of the 6KU
Highly appealing with its unique flip-flop design
A wide selection of colors to suit lifestyle and needs
Really good braking system fitted on the front and rear
Lightweight and weighs between 18 – 22 lbs depending on the size you choose
Chose from X-Small, Small, Medium, Large to X-Large for the taller guy
The frame and fork are made with aluminum
You get a lifetime warranty on the frame
The rest of the bike parts are covered for 1-year under the warranty
The 6KU Urban Track Fixie is great for city rides and commuting. It has an affordable price tag.
Its sleek design allows you to enjoy the ride, but also the look of people looking at your bike. You definitely stand out of the crowd with the yellow and orange colors.
It is one of the best entry-level experience of cycling.
You need to know that like any other bike, there are minor issues. The most important ones are the pedals (made of plastic) and the handlebar.
But overall, the 6KU bicycles are equipped with superior parts and when you consider the price, it is a fair trade-off between cost and quality.
With this bike, you can choose to ride in a single gear or fixed gear throughout your city.
The 6KU is definitely a great exercise companion to keep fit.
By the way, you may want to get one of these bike racks if you are traveling.
6KU aluminum fixed gear single-speed fixie urban track bike
$$