The Sixthreezero Evryjourney – The best bike for senior ladies
Here is the Sixthreezero EVRYjourney review. And the first thing I want to tell you about this bike is that it is One Of The Best Bikes For Ladies, especially seniors ladies. It is also a highly cherished bike for women of any age.
Transport through the streets of your city by bicycle can be a dangerous task for anybody, and that danger will increase as we get older. But there are currently Safe bikes for ladies of a certain age. And you can buy these in many online stores.
Many of these bicycles have very comfortable saddles compared to conventional bicycles. They lead to better cycling comfort as they have a very resistant folding area and other amenities that you can observe with each model.
The Six Three Zero bike has all that we need for comforts, and even more. It has many benefits that will encourage your purchase, and included in the package t it has a very elegant design.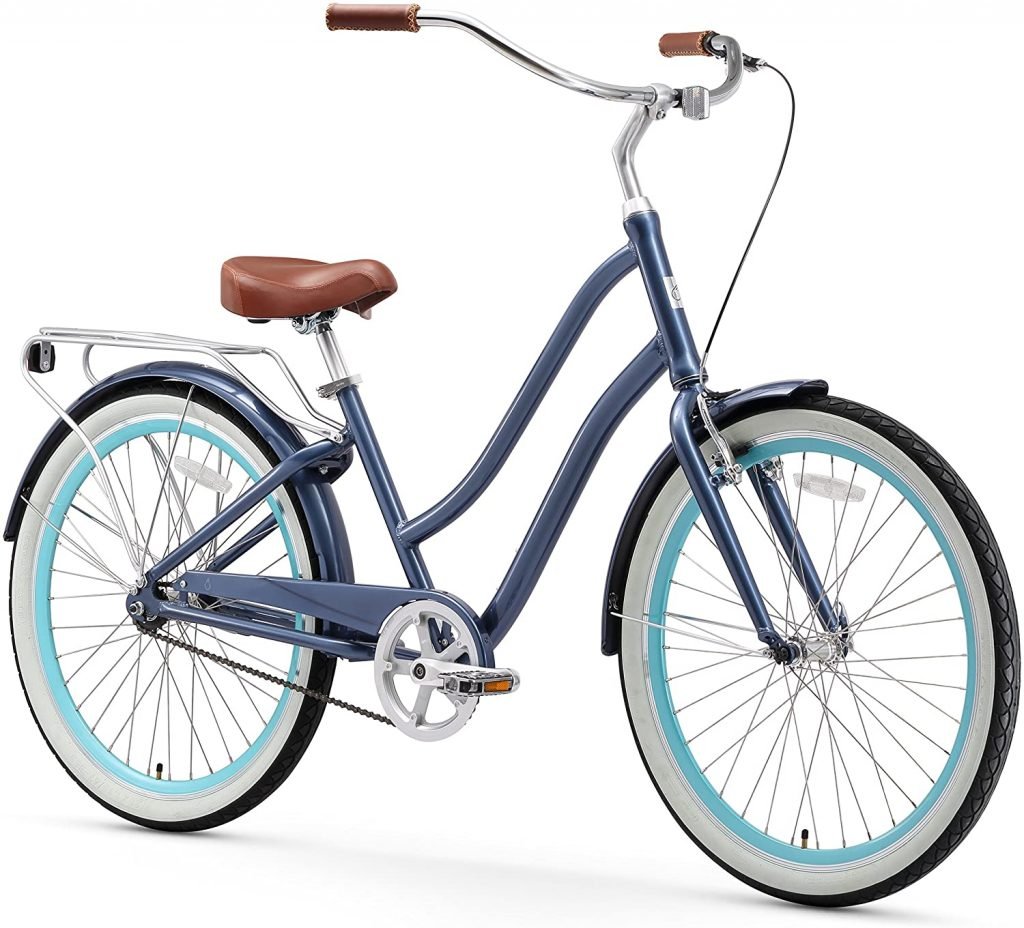 Six Threezero EVRYjourney Review – the future for older cyclists
The Six Threezero EVRYjourney bike brings many benefits for all ages in general but especially focused on the elderly. Among the qualities that this bike has is its set of speed gear.
The bike has been endlessly qualified as one of the best comfort bicycles for seniors.
You can choose the bicycle from a wide pallet of varied colors. This includes light blue, sea blue, sunflower yellow, and orange, among others. It has an average height for people between 5 and 6 feet tall. So it will suit most women.
The bike has several models available which you can see through your purchase at Amazon, among them are the following:
1. Women's Cruise – women's cruiser-
It has a frame or fundamental part that joins the seat with the handlebar in a curved shape. It has white-faced tires, fenders, and interesting color designs. They are available in 1, 2 or 7 speeds according to your needs.
2. Around the block
This model is for those people who prefer to go slowly than look for adrenaline at high speeds. It has adjustable seats and has four types of speeds (1-3-7 and 21).
3. Explore your range
The manufacturer has created this bike with seven speeds.  They built it with aluminum with an almost traditional design to conventional bicycles.
4. Walk in the park – ride in the park-
Like the "explore your range" model, this bicycle has seven speeds, but it is more likely to suit those who want to climb. Its design is curvilinear and stable and solid enough to withstand those conditions. It has a lightweight aluminum frame.
5. Body Facility – body ease-
Its geometry is vertical and its frame is not at all common. However, it gives you the comfort that is needed. It does create a closed space between your back and hands that seem to be standing. It has seven speeds and an ideal suspension for easy and comforting walks.
6. Pave and walk – Paven´trail-
This design has 21 speeds. It is ideal for pavements and trails of all kinds. Its front suspension is very good to reduce blows or the impact of sudden braking. It has a triangle somewhat like the model "explore your range," the only difference is that it is a little lower.
Factors To Consider Before Purchasing The Six Threezero Evryjourney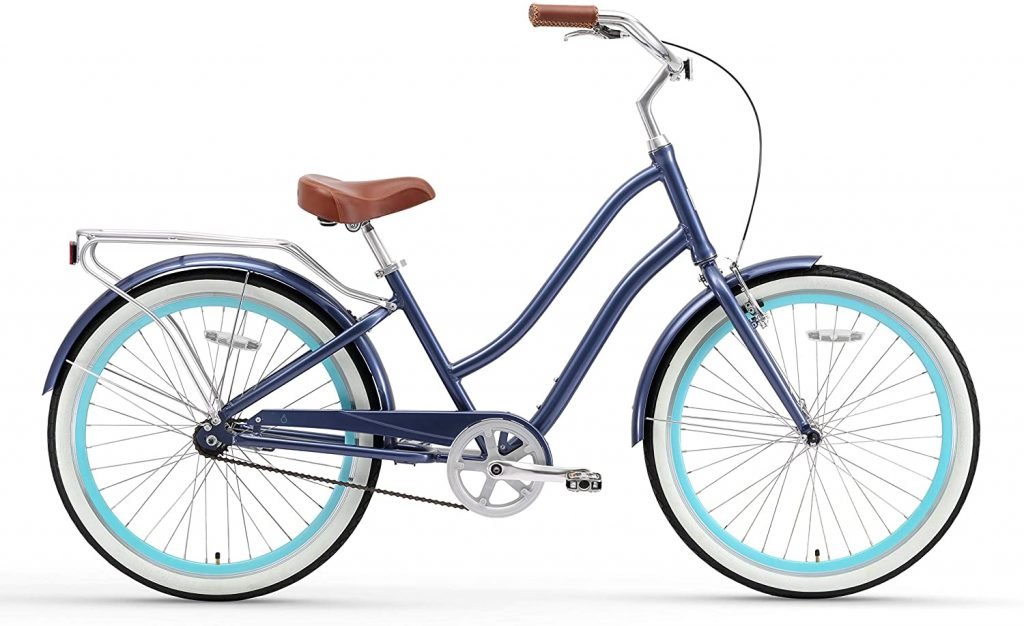 Any bike designed for seniors must follow certain requirements. But this is also true for any bike for ladies who like to go around the city.
Some of the requirements are comfort, stability, the angle to which the back is subjected, among others. And obviously, the best bikes for seniors are those that follow these requirements and even go to a higher degree.
The factors that you need to know before acquiring the Six three zero EVRYjourney are as follow:
It has six different models with a varied number of ideal speeds for each function.
Each model can be more comfortable or uncomfortable for the elderly.
Experts recommend this bike for cyclists 5 to 6 feet tall.
Taking these features into account, this bicycle has many benefits making it one of the best bikes for seniors. The main, and probably, the only limitation is that it has a particular size scheme for each model.
Among the benefits, we can see from the Six Threezero EVRYjourney is:
It has a very comfortable seat.
The body facility model is ideal for older people with spinal problems.
Six Threezero EVRYjourney has an easy driving style for back and shoulders.
It absorbs pretty well knock created by streets potholes and as such avoids injuries, even at a time of sudden braking.
It has a very elegant curvilinear design, in addition to that its design.
The speeds that each model has will help you to choose how strong or smooth you want your ride.
The Six Threezero EVRYjourney is one of those recumbent bikes for seniors where the manufacturer has taken into account every aspect to satisfy its sensitive clientele.
The only negative aspect of this model is that its price is a little high. But you pay for what you get. It is a 100% recommended product for those older adults who still want to enjoy cycling in a style.
Let us not forgat that thanks to cycling, people of a certain age can prevent osteoporosis problems, stay physically healthy, and improve their overall quality of life. You only need personal motivation and get on one of these bicycles to do some exercise.
Frequently Asked Questions Regarding Six Threezero Evryjourney
Is this bike only for elderly people?
No, it is for each and every woman who wants to enjoy this unique bike but is highly suitable for older women. That's very important to remember, the uniqueness of the bike makes it the go-to bicycle for every woman in the world.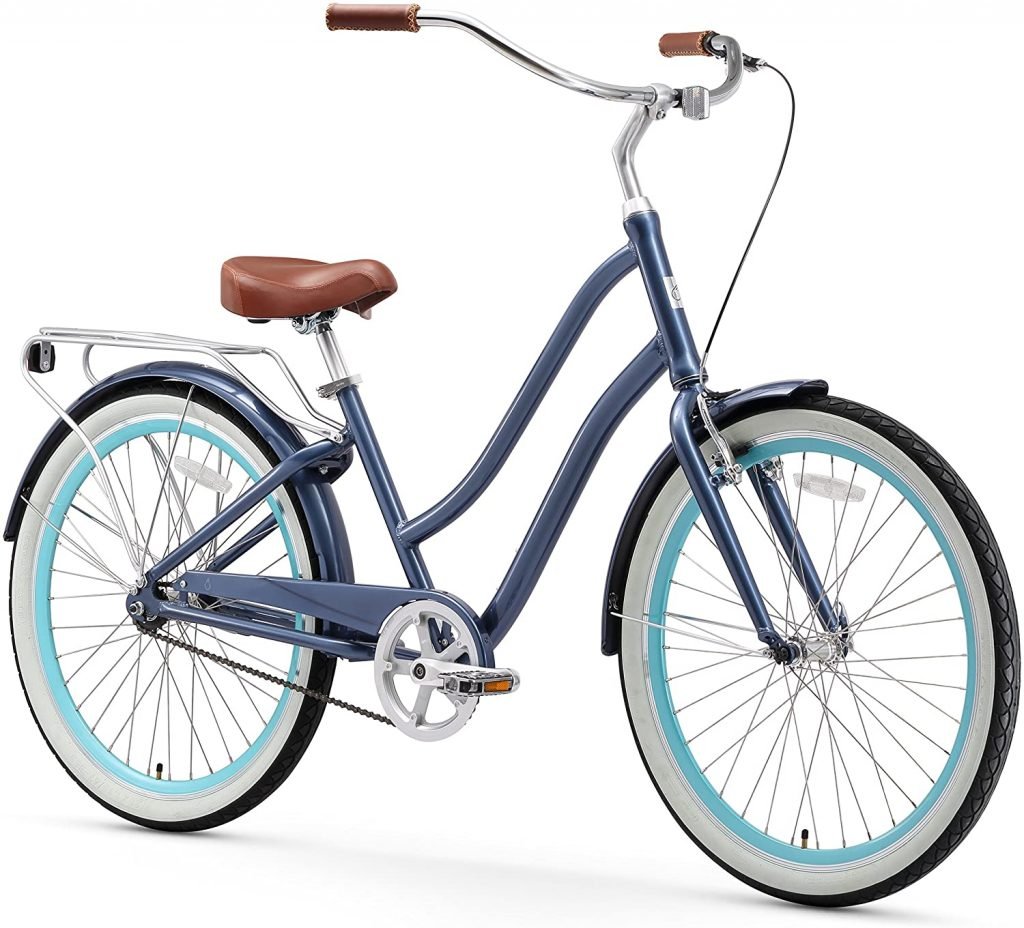 1. Can it handle different people's height?
Yes, these bicycles with more than seven different models are for people with an average height of 1.40 to 1.70 meters high, in the same way, your seat is adaptable to any height.
2. How To Decide Which Model To Buy For Its Speeds?
You should first think about what function you will use if you want to buy it for climbing or just walking and how many speeds will you need.
3. How long is it?
The largest of its models are a bit narrow, approximately 71 inches from end to end. But who cares, as this is for enjoyment and not transporting goods.
4. How heavy is the bike?
Its weight is approximately 38 pounds, which makes it very light compared to other bikes in the same category. That's why it is so popular. And the good news is that it is made of very resistant materials.
The Six Threezero EVRYjourney bike is one of the best in the market. It has a unique design and a variety in more than seven different types, and with each specific function.
This bike gives you the option to really choose. All of the models are made with specific care and tailored for what a woman needs. In fact, these needs have even extended to what older women need from a road and city bike.
The Sixthreezero EVRYjourney is made of sturdy material and comfortable for everyone's use. It has the best aluminum products, which makes them light but very resistant to almost everything.
The only negative aspect is its cost, but that is not a limiting factor. At the end of the day, if we refer to the positive aspects that it will give you and your life as a while, it is definitely making it one of the best bikes for seniors and young women.
Finally, we hope that you have enjoyed reading about the Sixthreezero Evryjourney Review and look forward to new reviews in the near future on https://bikesguider.com/.