Beiou bikes – The Beiou Toray T700 Carbon Fiber Mountain Bike Review
If you are looking to find the ultimate MTB, then you may want to consider the Beiou Toray T700 Carbon Fiber Mountain Bike.
In essence, the BEIOU Toray T700 Carbon Fiber Mountain Bike is one of those MTBs that are near to being perfect for the advance and novice rider.
I have to say that I have used this MTB and I feel that this hardtail bike is one of the best in the world.
So, if you want to get into or are already a professional, then this will be a really good investment addition to your set of bikes. And if you do not have a bike, then this one is the only one you may need to enjoy the trails.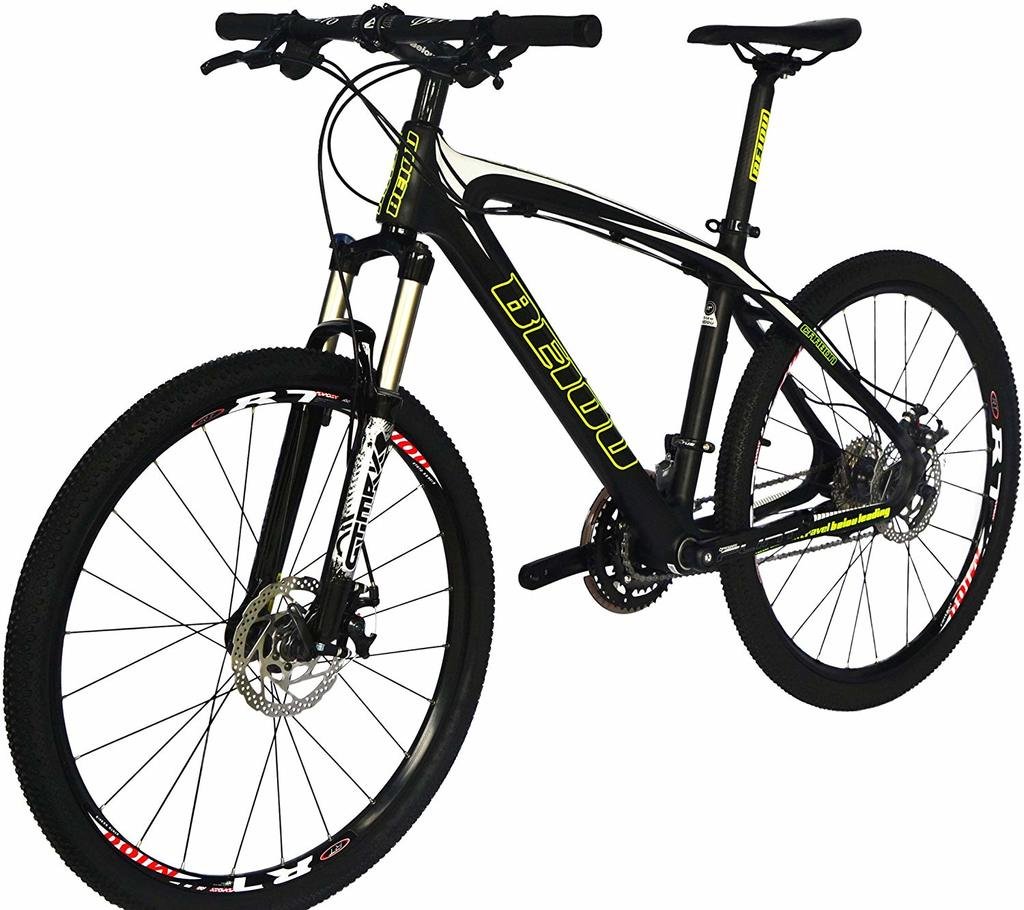 Is the BEIOU Toray T700 for you?
If you need a high-quality MTB that is rugged, durable, reliable and that can endure real rocky type mountain tracks, then Beiou Toray T700 is probably your best bet.
In fact, any person who reads the below Beiou Toray t700 review will see that this bike has got great features.
I have to say that the bike is easy to ride. It clearly performs really well under even the toughest of conditions.
But what I like the most is that it has a price tag that many of us can afford.
So, if you are like me and enjoy riding on and off-road on some of the hardest trails existing on this planet, and do not want to break the bank, then this Beiou bike is a great option.
BEIOU Toray T700 Carbon Fiber Mountain Bike Characteristics
What you need to consider when you are searching for an MTB is that a mountain bike is not just about speed.
Before you buy an MTB, you must consider the full package it comes with. What I mean is that you need to consider all of its features and characteristics.
You need to find the "ideal" combination between the following set of parameters:
Strength
Geometry
Reliability
Functionality
And all at an affordable price range.
This is almost like being in a dream if you can find an MTB that combines all of the above parameters and characteristics.
Well, not until the Beiou mountain bike called Toray T700 was launched.
This bike has been designed and assembled with the highest quality components. And yes it is of Chinese make.
You may well think that a Chinese manufactured MTB may not be of high quality, but the Toray T700 is definitely the exception to the rule.
The bike is of Chinese manufacture, it is cheap for a carbon fiber bike and it outperforms many of its competitors who are much more expensive.
Let's find out a little more about this Beiou carbon fiber mountain bike. Please consider that I have already written a review of the best mountain bikes in this particular range.
The Toray T700 BEIOU mountain bike Characteristics
A lightweight Frame
Obviously, one of the best features of this bike is its made of carbon fiber, meaning it is extremely light. I am sure you know this, but carbon fiber is one of those materials that are super strong in nature but adds very little weight to your bike.
Everyone who bought the BEIOU carbon fiber mountain bike hardtail knows that its frame is almost indestructible. And it is also not heavy at all.
But I want to tell you a little known secret associated with this BEIOU road bike frame (or off-road). The material used to manufacture the frame is known for absorbing shock. So, this MTB is a guaranteed off-trail bike perfectly matching your need ride on the uneven tracks.
Reliable Braking System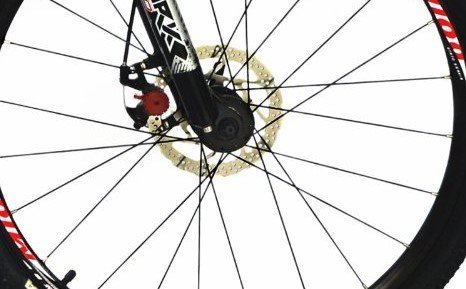 One of the key features that I do not compromise at all is the quality of the braking system. Your life and my life depend on this system. So, if it is not reliable, then better not buying the bike.
The braking system of any MTB must be just perfect.
And the system must be operational and consistent in all kinds of conditions (weatherwise and trail type too).
The good news is that the Toray BEIOU T700 offers a dual disc brake system. It works the same way in both dry and wet conditions. The brakes provide real reassurance and stability while you are cycling. You could not ask for more for the price tag.
Efficient Speed Drive Train
You'll find this information on any BEIOU bikes website. But I thought you need to know what you are buying.
If you buy one of the Toray BEIOU road bikes (or offroad), then you'll find that this MTB has a really good 27-speed system.
The Toray bike uses the well known Shimano M370 ALTUS speed system. Basically the Shimano is an incredible system that allows you to increase or decrease the speed at your will.
Being such a lightweight bike is also a treat as it is quite easy to get to the top speed – no difficulties encountered at all.
I have to say that you'll feel the rush of adrenaline running throughout your blood and body when riding this unique beast. And you'll definitely feel in control at all times with the suspension, the break, the speed systems all made easy for you.
Even More Features to the Toray  T700 Carbon Fiber MTB
Now you know that this bike offers durability, speed, and style that we all want.
But the Toray T700 offers many other notable features that you can't just miss.
For instance, it has a really nice Aluminum rims. These make the wheels extremely light (your bike is even lighter).
In addition, the tires are made in such a way that they are soft and flexible. Again, this provides a unique feature so you can ride through the rocky trails enjoying the bike absorbing most of the bumps.
And as if this was not enough, the bike offers an outstanding front suspension. It is the GTMRK 330 /26" hydraulic fork that makes your riding experience an absolute pleasure.
I have to say that the suspension fork helps in ensuring no surprise can cause you any unwanted accident during your ride in the wild.
All in all, all of these great features make the Toray BEIOU bike stand out from the crowd.
Summary BEIOU Toray T700 MTB
| | |
| --- | --- |
| | Price, lightweight, fork, brakes, unpacking and assembling the MTB is super easy and saves you money too (you'll get to know your bike too). |
| | Not a well-known brand. Only one wheel size. The seat may need replacing with something more comfortable (if you like comfort riding) |
| | A great bike for cross country and singletrack riders. A perfect addition to anyone who is looking to get the most of their riding experience for under $1000. |
| | |
| | |
BEIOU Toray T700 Frequently Asked Questions
Question:
What are the wheel and the frame size of this MTB bike?
Answer: The frame size of this bike is 15″/17″. You have a single wheel size, which is 26".
Question: What is the type of suspension system?
Answer: You have a single fork suspension system. It is installed at the front of the bike.
Question: Is the bike too heavy and comfortable to ride?
Answer: No, the bike is very light as the frame is made out of carbon fiber and the wheels are manufactured using aluminum. In fact, this is one of the lightest mountain bikes you can get within this budget. The lightweight nature of the MTB enhances the absorption of shocks. The bike is comfortable to ride, but if you want more comfort, then you may want to change the seat.
Final conclusions:
The T700 carbon fiber MTB from BEIOU offers unique bike performance at a price that is affordable for most of us.
It is manufactured for anyone who just wants to enjoy the thrill of mountain biking throughout the year and in any weather conditions.
If you want to train and prepare for a major competition, then this bike is perfect for that too.
I think I cannot say enough about the bike. What I like the most is the lightweight, the aluminum wheel, the drivetrain, and the fork all mounted on a carbon fiber "chassis".
I think the best aspect of the hard trail Toray T700 is its price tag. With a price of just under $1000, there is no need for you to wait anymore. You can buy this bike without even thinking twice.
Beiou Toray T700 Carbon Fiber Mountain Bike
$$$